making music with design as a new variable
Gama's meditative solo pieces for the metallic acrux evoked both the Balinese gamelan and Cage's prepared piano, while his studies for the gleaming toha had the sophisticated simplicity of Howard Skempton or Ludovico Einaudi...
John L. Walters, Guardian
Fantastic desert music from radical experimentalist Victor Gama on Naloga album ...
Louise Gray, New Internationalist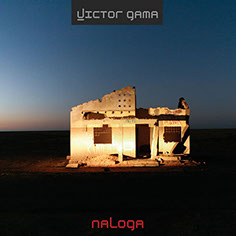 NALOGA
Naloga is an archeological site where the ruins of utopian dreams lay preserved by the dryness and silence of the desert. It's also a voyage across spaces and times of conflict, geographies that once collided with great impact propelled by the geopolitics of an era.
The album is composed for Gama's extensive range of musical instruments such as the toha, acrux, zulao, tahra, morcego, espi, several types of kissanges and 12 string guitar. Compositions, field recordings, interviews and research were done in Angola, South Africa, Namibia and Cuba for over a decade.
PANGEIA INSTRUMENTOS
The first Rephlex release to be completely devoid of electronics, Victor Gama's "Pangeia Instrumentos" is a beguiling collection of compositions specifically written for his own designed instruments. Slightly visually reminiscent of the Swiss-Brazilian instrument builder Walter Smetak's creations in the '40s, '50s, and '60s, and sonically somewhat related to Harry Partch's more widely celebrated constructions and compositions, Gama's instruments are often built for two to four simultaneous performers.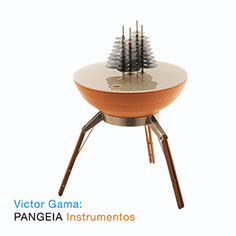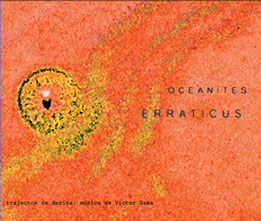 OCEANITES ERRATICUS
Oceanites Erraticus is a space journey to the island of Aisa Tanaf on the Eguanalan planet. The planet has some sort of life that manifests itself via the dreams of people who come in contact with it. The album is almost entirely dedicated to Gama's work for 12 string guitar using alternative tunings and various types of preparations.
ODANTALAN
Odantalan was an interdisciplinary music/art history exchange, produced in Angola. Art historians, anthropologists, philosophers, linguists, as well as religious leaders joined a work group of performing artists in the area of music, dance, photography, and graphic design in Luanda. The aim was to research and develop new creative work around concepts, ideas, and principles that draw upon a conscious recognition of Angola/Kongo knowledge systems that span the Atlantic and Pacific. This collaboration enabled such encounters as that of the Angolan marimba and the Colombian marimba from the Pacific, or that of the berimbau from Brazil and the ungu from Angola. Several improvisation and composition sessions took place combining those instruments with the Bata drums, the Pangeia Instrumentos and an array of percussion instruments from all the participating countries.